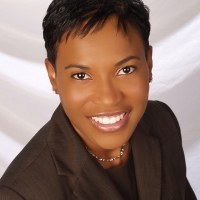 Dr. Tammé Shinshuri
Founder/President
Dr. Shinshuri holds an Ed.D. in Educational Leadership, Master of Education in Instructional Technology, and Bachelor of Science in Mechanical Engineering and has more than twenty years experience in new media, education, instructional technology, information technology, and engineering fields.
She has a strong research background with a focus in personal leadership and vocational skills development, business philanthropy, learning technology, performance management technologies, and research-based performance assessment methodologies. She has developed multiple intellectual proprieties including Business Philanthropy, IPA Research Methodology, OT Academy Learning Platform, Academic Curricula, Training and Certification Programs, and Shinshuri Leadership Portal. She has started and launched several companies including Pedageo Media, Nienté Corporation, Cosmic Vibe, Shinshuri Foundation and OT Academy.
Dr. Shinshuri is the living embodiment of the principles she brings to the world, which is to live as an expression of unconditional love and to be in direct deliberate action about her life purpose. Her goal is to create with real intention each day through her commitment to live and be in philanthropic service for the expansion and evolution of humanity through educational empowerment.
She is a Business Philanthropist devoted to human evolution. Her vision and mission is to ensure that more people, through authentic living and vocational and leadership development, are able to live empowered by eliminating the social and economic barriers as well as the personal excuses that can get in the way of their human evolution and personal prosperity.
Her first book Super Conscious Model for Living was published in 2011 to support the Personal Transformation Leadership program at Oracles of Truth Academy. Her newest book Expressions of Unconditional Love and Music CD is subject matter text for the program.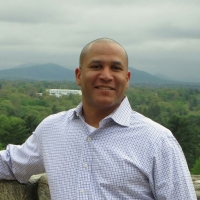 Craig Mills
Director Information Technology
Mr. Mills provides direction, leadership, and vision to achieve OT Academy and SHINSHURI technology, publishing, and web and media service goals. He served in the United States Navy and received a National Defense Medal and Honorable Discharge. He holds a Bachelors of Science in Civil Engineering from North Carolina Agricultural & Technical State University.
He has expertise in configuration, integration, migration, deployment and support of networks, applications and distributed systems. With more than 15-years engineering and technological experience in large enterprise environments; including IBM, NetApp and other Fortune 500 companies, he oversees the planning and implementation of enterprise IT systems in accordance with the mission, core values, and purposes of SHINSHURI Foundation and OT Academy.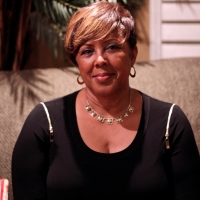 Rosalind Sago
Director Academic Affairs
Mrs. Sago provides direction, leadership, and vision to achieve OT Academy and SHINSHURI educational technology, training, and certification goals.
She holds a Masters in Organizational Management from Antioch University. With more than 20-years experience leading agile learning technology consulting teams, she manages curricula development and learning technology services for enterprise operations and corporate services.
Mrs. Sago served as VP of Solutions Quality & Delivery for Career Systems International prior to joining the SHINSHURI leadership team. She has expertise in instructional systems design, career development, mentoring, retention, staff augmentation and management.
She has consulted and developed training programs for employees and managers ranging from small businesses to large fortune 500 corporations including Green Mountain Coffee, Sabre, ESPN, Ingersoll Rand, Noble Energy, Starbucks, Caterpillar, CitiGroup, Lockheed Martin, and Microsoft.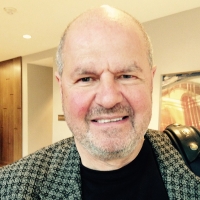 Gabriel Ory
Director Financial Planning
Mr. Ory provides leadership and management to achieve OT Academy and SHINSHURI sales and financial goals. He is an accomplished executive in the fields of finance and administration, mergers and acquisitions, and auditing, both domestically and internationally. After graduating from McGill University with a Bachelor in Accounting, he joined the audit firm of Campbell Sharp. Gaby then spent eighteen years with Computer Sciences Corporation (CSC) where he served as CFO and Treasurer of the Canadian subsidiary and later, as CFO of the New York State Medicaid contract where he was responsible for $18 billion in annual Medicaid payments. During his tenure with CSC he also participated in several mergers and acquisitions including the $3 billion contract with General Dynamics.
He has served as President of Integrated Lodging Services, a start-up technology company specializing in layover management services for airlines. Gaby joined the Shinshuri Board as CFO and is working with Dr. Tammé Shinshuri to obtain funding. He manages finance functions to ensure alignment across enterprise operations and corporate services.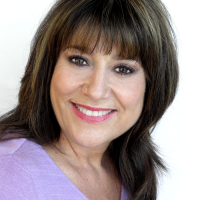 Kimberly Green
Director Admissions
Ms. Green provides leadership and direction to ensure business operations are in alignment with corporate services. She holds a Master of Art in English from California State University Sacramento.
With more than 30-years experience, she has expertise in program management, training and development, human and business performance; and oversees educational services, membership services, business alignment and integration, and corporate communications and documentation. She knows how to align operational functions across the enterprise and leads large scale enterprise initiatives to help achieve operational and performance goals.
Ms. Green has a strong background in Marketing and Training and Development spanning over 30 years. She has work experience in the profit and non-profit sectors, including state and local government, and a variety of fortune 500 companies. She is an accomplished Strategic Learning Technologist and Performance Consultant with experience in the Affective, Cognitive, and Psychomotor learning domains. She is also skilled in measurement and evaluation, with a focus on needs analysis, she ensures knowledge and skills transfer to behavior and performance.
She is a National member of the International Society for Performance Improvement (ISPI) and the ATD, Association for Talent Development (formerly ASTD), and served as the Sacramento Chapter President in 1997. In 2005, she was invited to serve on National ASTD's 'Certified Professional in Performance and Learning' certificate's design committee as an instructional design expert. At the 2015 TechKnowledge Conference she co-presented "High Tech & High Touch: The NanoModule Blended Learning Approach to an audience of nearly 70 practitioners, presenting a Blue Shield case study of incorporating a proven system of training modalities to increase learner engagement & retention.
From 1995 to 1997, she served as Faculty and Program Advisor for the California State University Regional and Continuing Education Train-the-Trainer Certificate Program, and taught the "Designing Training Programs" curriculum. She holds a Bachelor's degree in Fine Arts from UC Irvine, and a MA in English from CSUS. In addition to certificates in four Train-the-Trainer programs, she is a graduate of the Human Performance Technology Institute by Geary Rummler.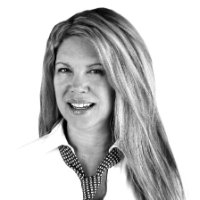 Cheryl Moody
Director Strategic Alliances
Ms. Moody provides leadership and direction to raise funds and accelerate the development, growth, and awareness of SHINSHURI brands by forging new partnerships and strategic alliances.
Trained at Parsons School of Design, she was a NYC-based consultant specializing in the identification and procurement of contemporary art from 2001 to 2009, with a focus on short film production. She is a former technology entrepreneur and has shifted her career focus. She brings passion and drive to smaller, high-growth ventures with a creative bend. Ms. Moody has intentionally spent her career bridging the dynamic worlds of art, technology and personal development. Moody is an accomplished serial entrepreneur who consistently delivers innovative branding, ideation, and marketing to clients in technology, beauty, wellness, entertainment and art-centric endeavors.
She has provided creative ideation and marketing skills as a consultant to enhance other brands for the past 6 years. A few examples include HealthCorps, a wellness nonprofit founded by Dr. Mehmet Oz and his wife Lisa; the Capital Region Women's Conference 2013; tv, film and digital assets for FOX, FX, 20th Century Fox, and independent film companies; digital and event brand awareness for Zippo, eBoost, Lauder; brand strategy and marketing ideation skills for numerous high growth small to medium sized companies.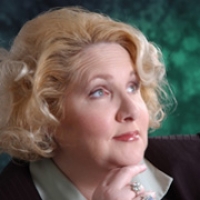 KimAlyse Popkave
Director Student Affairs
Ms. Popkave leads, manages, and maintains alignment of learning and performance initiatives across SHINSHURI Foundation, which includes enterprise operations and corporate services.
She holds a Masters and Bachelors in Education from Bloomsburg University. With more than 30-years experience as an educational provider, she understands how to navigate the landscape of academic accreditation with success in launching new schools of learning to meet local, state, and regional education standards.
Ms. Popkave has expertise in strategic communication, strategic leadership, and student success. She has taught in a variety of academic settings, from elementary level to university courses at Penn State University and various community colleges, as well as in correctional facilities including the Federal Correction system and the Pennsylvania Department of Corrections.
She earned her designation as a Certified MasterStream® Instructor, from the Tension Management Institute in 2002. She then utilized her management and leadership skills to develop programs for small businesses to help increase their bottom line and achieve financial results. She currently holds the position of Director of Learning & Communication for B.O.U.N.C.E. of Central Pennsylvania.