Finding Your True Purpose
---
From South Africa to the Andes: One Woman's Spiritual Journey Towards Andean Spirituality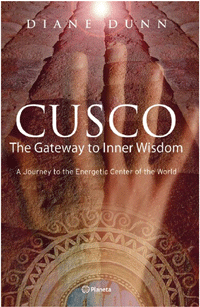 Having lived in Perú was not enough to appreciate its beauty, magic energy and extraordinary tradition. It was not until I read Diane Dunn's book "Cusco: The Gateway to Inner Wisdom" that I started to understand and appreciate Perú's outer and inner beauty and spiritual richness.
The book is a narrative of Diane's own story. This was a story of one woman's spiritual transformation. Her long journey is filled with twists, turns, setbacks, and surprises. Her strength and inner power defeating all obstacles and fighting against all odds make this a must read book.
Everything starts in 1987 when a psychic told Diane "I see you in Perú." But it was not until 10 years later in Johannesburg, South Africa, while attending a conference about healers and Shamans of Perú that she felt the urge to be in the Andes. She knew then she had to go to Perú.
Her first visit in Cusco and the Sacred Valley of the Incas, reassured her that Cusco was the place she needed to spend the rest of her life. She met the two main characters in the book: Sergio and Regis during her visit. Both accompanied Diane in her spiritual journey.
Sergio, a tall shaman and healer from Lima, taught Diane how to live the simple but magical life in the Andean tradition. Regis is the other character that teaches Diane how to fly like an eagle with her eyes closed. He shows her also how to overcome her small life full of fears and insecurities to a life full of love and peace. Sergio and Regis helped Diane to make her dream come true.
After meeting Sergio and Regis she planned and organized many conferences in Johannesburg about Inca's initiation. Diane's vision was to create a healing power of love, central of all religions and spiritual traditions to bring unity and peace for a new global age. Diane knows it will not be an easy task but decides to leave her job of many years as a minister in South Africa and get enough funds to create this healing center in Perú.
Diane makes the reader believe that the impossible is possible. She is the main reason I loved this book! Her extraordinary faith and strength, explains that "to want something" is the first step in the process of creating it. She discovers her true purpose and mission in life through the Andean tradition. She narrates step-by-step all her obstacles, successes, and plans from beginning to end, but she also inspires and moves the reader with her stories.
Diane's language is clear and convincing. She explains what it means to work with the elements: fire, earth, air, and water. She reveals how the Inca's initiation works. Every chapter in the book provides questions, answers, advices and exercises so each person can put into practice the Andean spirituality.
I practiced every exercise in this book. For me it was a wisdom guide. I felt surrounded with love. It was like being transported to a place of beauty and peace, where I felt safe, protected, and loved. This is one of the best books I have ever read. Her experiences are so real. This book is one of the reasons I will be traveling to Cusco very soon. I want to experience for myself what she has experienced. You will feel wrapped with this wonderful journey, because it is all about unconditional love, forgiveness, peace, and unity.
---
About the Book
This book was first published in 2006 and explains the spiritual growth and self-discovery during Diane Dunn's journey to true liberation.
Interested members may visit the Amazon.com links below to purchase the book.
English: Cusco: The Gateway to Inner Wisdom
Spanish: Cusco: El Umbral De La Sabiduria/ the Gateway to Inner Wisdom (Spanish Edition)
---
About the Author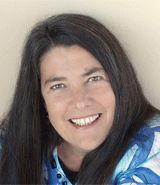 Diane Dunn is a master healer in the Andean tradition. After her career as an actress and theatrical producer, she obtained a Masters of Divinity degree from the Union Theological Seminary in New York City.
She worked in South Africa helping homeless and unemployed people right after the liberation of Nelson Mandela. In 2000, she moved to Cusco, Peru, where she built and runs the Healing and Spiritual Center Paz y Luz (Peace and Light)