The Beginning of Forever
---
Episode 1: The Beginning of Forever aired August 22, 2009
[audio:https://oraclesoftruth.org/wp-content/uploads/2009/08/The-Beginning-of-Forever-Aug-222009.mp3|titles=The Beginning of Forever – Aug 22,2009]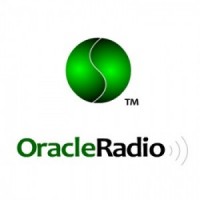 A beginning that has no end was the message of this show. OracleRadio is not a conversation but a dialogue – an open dialogue. It is a place where new ideas can be shared, explored, and disseminated. It is also a place where possibilities happen.
This is the beginning for every person who has the willingness to challenge himself or herself to reach his or her greatest potential, and to be apart of a social learning community where everyone can be at cause to connect, share, learn and contribute to one another.
Where is Your Passion?
Have you found your passion? Are you even looking for it? Will you be at cause to have your beginning last forever? Passion that transcends mere knowledge of to knowledge expressed as action is the kind of spiritual evolution needed to enable you to transcend your current level of awareness and reality in ways you have yet to imagine.
Finding your passion should be an equal and integral part of your daily life. Everything that you do should be viewed from this perspective to help yourself and others fully awaken to our next level of greatness. This must happen at an individual and collective level. Are you ready for your personal transformation? Are you ready to live at cause and not effect in your life? Will you be a stand for your own greatness and the greatness of others? These are a few questions to help get you moving along the path to get where you need to be.
Superconscious Model For Living
To live superconsciously requires that you be a willing participant. Superconscious living challenges you to live and act inside the principles outline in the Supersconscious Model for Living. This model can accelerate your soul transformation. It is defined in six easy steps. These include:
Recognize (First cause)
Surrender (letting go)
Accept (be at peace with what is)
Listen (be still)
Transform (Live in a renewed state of being full of love, compassion, hope and oneness)
Experience (Share your emerging knowledge with others, be at cause and not effect; Live actively by example exhibiting the traits of a true spiritual warrior – be the light of the world)
This model provides the tools and resources needed to live fully transformed (awakened to who you truly are) in all areas of your life. This includes home, work, school, love, relationships, health and well-being, and many others. This is all about you getting to a place where you can be at cause and not effect in your life. The first step is to recognize first cause. To undo old habits and long held beliefs that continue to hold you back. Overcoming first cause is a very challenging process. A few questions to help you begin the recognition process can guide you along the way:
Have you every wondered why am I here?
What is life all about?
What purpose or meaning is there for life?
Is anything really real?
How can I know for sure?
Most of us walk through life with no clue of why we are here and where we are going. Maybe you just rely on what you have been taught in church or school. Blindly listening to whatever the preacher or the pastor has to say or accepting only what science and human intellect has to offer. Maybe you never really had the motivation or desire to take action to discover yourself. It is possible to discover who you are beyond words, language and religious rhetoric; beyond your feeling sensations and thoughts; and underneath the physical manifestation of your human body. Maybe you simply do not care nor do you believe that there is more available to you.
You will not know unless you open yourself up to the possibility that there is more and you just do not know how to access what is already there waiting for you. This is what we mean by the Beginning of Forever and that is what this show was all about.
At the center of your existence is your inner wisdom. It patiently waits for you to truly open up and let go, to yield to the undying bliss burning within. All you need to do is surrender and let the floodgates of love shine through. And when you do, your life will be transformed instantly.