Unobstructed Freedom
---
Episode 2: Unobstructed Freedom aired on September 5, 2009
[audio:https://oraclesoftruth.org/wp-content/uploads/2010/05/Unobstructed-Freedom-Sep-052009.mp3|titles=Unobstructed Freedom – Sep 05,2009]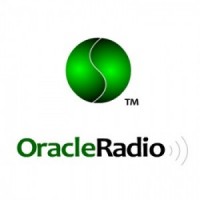 Ego awareness is your assumed personal human identify. It is the identity you live in each day. It is the root cause of you remaining separate and cut-off from your own greatness and experience of oneness. Ego is the primary cause of miscreation. Pay attention to the word miscreation. Do you understand what miscreation is? There is a difference between miscreation and creation. Miscreation is the fundamental error of the ego.
How does a person get caught in the trap of the ego? What can you do to free yourself so that you can undo the separation of first cause and renew the wholeness of your mind, body and spirit? Listen to the show to learn what it will take for you to surrender and be poised to embrace your next level of greatness. Then you will be able to go beyond the illusions of their own thoughts and feelings, which can lead to blaming others.
First Cause and Separation
You are an extension of deity. You have been imbued with perfect love and oneness. Naturally, we have the same traits and abilities of the original Creator. These traits and abilities can never be lost. It is inherent in you. However, you can use your innate abilities inappropriately. This happened with each of us through our miscreation or inappropriate extension of our human will or human projections. This misappropriation occurred by:
The projection that you are separate from all of life
The projection that life is imperfect or lacking in some way
The projection that what was given to us could be distorted, altered, improved or made better
The projection that man could go it alone given our creative power to alter or change what was given to us
Characteristics of the Ego
The ego can possess many traits. Egoic traits can include: narcissism, selfishness, pride, control, resistance, arrogance, intimidation, coercion, and manipulation. These are but a few of the traits of the ego. You must be able to recognize these characteristics to overcome them. All of these traits represent the ego. What some in religious circles refer to as Easing God Out. If you are easing God out that is the error that has been made and your light is not able to shine and illuminate as was intended.
Affects of Ego Awareness
The ego can leverage human emotions as a disguise such as, fear, resentment, regret, animosity, and anger. These human emotions are your responsibility. You must learn to control your own emotions. Being indecisive about anything in your life (cause) will automatically educe egotistical characteristics and feelings (effects).
Conscious Steps to Your Liberation
You are the light. The more you awaken to your true state of being and awareness your light will illuminate more and you will attract others including people, animals and spirits. Here are a few things you can do to free yourself.
Be the observer. Learn to watch yourself. Keep your ego in check and set boundaries for other people's ego
Deny your own ego projections and perceptions
Atonement is your best defense for healing yourself and others
Practice forgiveness
Unobstructed Freedom covered the second step in our model for superconscious living. Listeners learned the techniques to free themselves from egoic characteristics that lead to resentment, regret and unfulfilled goals.