Where is Your Focus?
---
Episode 22: Where is Your Focus? aired on June 26, 2010
[audio:https://oraclesoftruth.org/wp-content/uploads/2010/06/Where-is-Your-Focus_-Jun-262010.mp3|titles=Where is Your Focus_ – Jun 26,2010]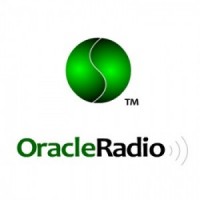 Episode 22: Where is Your Focus?
Are you living below your own expectations? Have you gotten trapped by the complacency bug? To move beyond your own internal blocks you have to be willing to look at and recognize recurring patterns in your own thinking and behaviors.

Challenge yourself or challenge us. If you think you have what it takes to move beyond your own personal roadblocks. Listen to this collaborative dialogue to learn how to open yourself up to more with the Oracle Learning Community!
The average person is walking the planet in a daze wandering aimlessly nowhere with their attention focused on socially publicized propaganda and popular belief systems, which directs, controls, and governs their lives. Most of us spend our entire lives searching for the truth and looking everywhere for answers. There are answers waiting to be discovered, but the answers are evading you because of your desire to find those answers in material artifacts, socially accepted norms, unconscious behaviors, and many other conscious inhibiting forces.
These forces produce temporal self gratifying experiences that can get in the way of your hopes, dreams, and aspirations. Many of us find ourselves trapped by these inhibiting forces, which leads to a greater sense of worry, pain, depression, resentment and other negative emotions, which ultimately cuts us off from ourselves and others. More importantly, it limits our ability to unleash our true essence and attain our greatest potential. Are you ready for your personal makeover? This was the theme of Episode 22: Where is Your Focus?, which aired Saturday, June 26, 2010.
What can you do to accelerate your personal mastery? Give yourself a personal gift. Rediscover yourself and step into your greatness.
Focusing Questions
Who are you?
Do you know why you are here?
Are you living your life purposefully?
Is the world ready for you?
Are you ready for the world?
These are just a few of the foundational questions you need to answer for yourself to really focus and direct your intention to transform yourself and achieve your goals.
The Challenge
What is the greatest challenge any one of us will face? Do you know? If you know then come prepared to discuss and share with us. If you don't know, then come prepared to collaborate and learn with us. Either way, there is something for all to gain from our co-creative and collaborative dialogues.
The Plan
How will you overcome this challenge? Do you have a plan to get you where you need to be? What is the goal of the plan? Are you willing to accept that the plan isn't working if you have one? The only way to move forward is to first recognize that you are stagnant or have become complacent where you are now. If you have a plan are you in action to implement it each day?
The Tools
Your roadmap to success lies in your willingness to let go of the self indulging belief that you are broken, cannot do it, or it's impossible. There are tools available to help you. Some are old and some are new, but all are tested, tried, and true ancient wisdom.