Trust Your Own Healing Power
---
Episode 23: Trust Your Own Healing Power aired on July 10, 2010
[audio:https://oraclesoftruth.org/wp-content/uploads/2010/07/Trust-Your-Own-Healing-Power-Jul-102010.mp3|titles=Trust Your Own Healing Power – Jul 10,2010]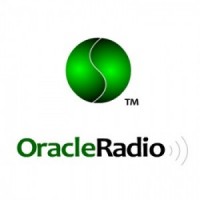 Episode 23: Trust Your Own Healing Power
The mind has the creative ability to heal. Therefore, you have the ability to heal yourself. The power to heal comes from within. Learn to hone your true creative power from within and you can let go of external healing methods. Rejuvenate your mind and you will regenerate your body and spirit.

Listen to this collaborative dialogue to learn how to open yourself up to more with the Oracle Learning Community! Challenge yourself or challenge us. Now is the time to get back to yourself.

Don't succumb to a complacent lifestyle that is dependent solely on physical remedies. There are alternative methods that should be sought and used to support your ability to provide a well-balanced healthy life.
Healing one's self is simple. You have the innate ability and power to heal yourself. It merely takes a willing and conscious effort to accept the truth about who you are, then take action to do the things that are required for you to move into a space of clear progressive intention. You hold the key to your own liberation. Don't give your power away to anyone or anything.
It has become customary for people to rely primarily an artificial and synthetic methods to heal themselves. Far too often people rely on the advice of their medical doctor, scientific research, or pharmaceutical drugs. Rarely do they take the time to conduct thorough research for themselves to find alternative methods of healing that are non-evasive and all-natural.
Even far more reaching than the use of physical substances and external healing agents, fewer people are willing to use metaphysical or holistic healing techniques, which have proven to be far more effective to reversing the onset of a chronic illness, curing an illness, or preventing an illness. Do you trust yourself? Are you willing to put the effort in for your own peace of mind, well-being, and health to live a natural, wholesome, and holistic life? This was the theme of Episode 23: Trust Your Own Healing Power, which aired Saturday, July 10, 2010.
Do you trust yourself? Make a conscious decision to jump start your journey of personal mastery and unleash your greatest potential. Get back to a health lifestyle that is not plagued by conscious inhibiting forces. The list of forces that inhibit your personal performance as a highly evolved human being is not exhaustive, but may include the following:
Stress
Depression
Fear
Resentment
Regret
Anger
Hatred
etc…
Self-Healing Methods
There are three basic types of self-healing methods: physical, metaphysical, and holistic. Each type has a unique purpose. Focusing too much on either of the first two methods can lead to an imbalanced lifestyle. We are both physical and metaphysical beings, therefore a more holistic approach can prove to be far more effective. Until human beings are able to advance to the next level of cosmic potential we have to seek and use methods that align with our current level of human manifestation. Extremes can be counterproductive to our way of life, health, and well-being.
Physical Healing
Physical healing methods exist all around us and come in many forms. Whether you take the advice of your primary care physician, seek advice from various medical professionals, family, or friends, research alternative remedies, or take prescription and over the counter drugs; these are examples of physical healing methods. The average person relies on these methods as the primary method for maintaining a health and balanced lifestyle. However, these methods are not a panacea for all situations, issues and cases.
Metaphysical Healing
Metaphysical healing methods are also prevalent. There are several methods available on the market to assist with learning how to attain and increase one's innate potential to self heal and empower themselves through meditation. Several commercially available methods include:
Aromatherapy (e.g. Cosmetic, Olfactory, Reiki, natural oils and scents)
Massage Aromatherapy: (e.g. Swedish, Deep Tissue, Trigger Point, Neuromuscular
Silva Method
Transcendental Meditation
Holistic Healing
Don't be fooled by using only physical or metaphysical healing methods, some work some do not. Medical advice should not be taken as the last word on what is available, possible, or good for you. You know better than anyone what is best for your well being. Learn to trust yourself and take action to heal yourself by being proactive in all areas of your life. Take a holistic approach to your well being. Use physical and metaphysical methods.
Holistic Self-Healing Technique
Maintain a healthy diet (consume organic foods, herbs, and drinks)
Eliminate fast foods and carbonated drinks
Research alternative options and solutions for natural healing
Don't rely solely on synthetic/artificial medications or medical advice
Practice deep conscious clearing and whole body cleansing meditation methods (e.g. Superconscious Model for Living, micro and effortless meditation)
Walk, read, and exercise