OracleRadio: Unleashing Your Creative Power with Guest Host Lanaia Lee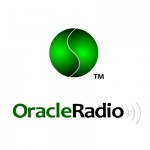 Has your creativity hit a stagnation point? Are you having a hard time unleashing your potential because of everyday issue sand problems you may be faced with? Learn to unleash your creative power as the OracleRadio Host has an empowering dialogue with Lanaia Lee. Lanaia is an aspiring author who has had her share of life challenges only to pick herself up, dust herself off, and excel to new heights.
Join the live discussion to connect, share, communicate, learn, and share your viewpoints and perspectives with the Oracle Learning Community!
PRE-SHOW VIDEO BROADCAST
Show URL: OracleRadio Show Page
Show Times: 10:30AM PST/11:30AM MST/12:30PM CST/1:30PM EST
LIVE TALKSHOW
Show URL: www.blogtalkradio.com/oracleradio
Show Times: 11:00AM PST/12:00PM MST/1:00PM CST/2:00PM EST
Call-in Number: (347) 633-9540