OracleRadio: Refresh Your Potential with the IPTL Program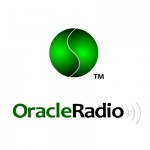 Refresh your potential with the IPTL program. Opening up to your innate power can be challenging. The IPTL program will give you the ability to unleash your creative power and harness your innate potential.
Join the live discussion to connect, share, communicate, learn, and share your viewpoints and perspectives with the Oracle Learning Community!
PRE-SHOW VIDEO BROADCAST
Show URL: OracleRadio Show Page
Show Times: 10:30AM PST/11:30AM MST/12:30PM CST/1:30PM EST
LIVE TALKSHOW
Show URL: www.blogtalkradio.com/oracleradio
Show Times: 11:00AM PST/12:00PM MST/1:00PM CST/2:00PM EST
Call-in Number: (347) 633-9540