Antón Ponce De León
---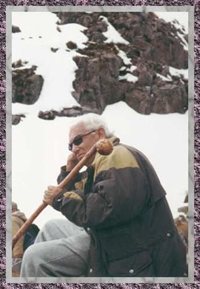 Antón Ponce de León is the co-founder of Samana Wasi, an internationally renowned author, lecturer, metaphysician, and spiritual therapist. Some of his other books include: Wisdom of the Ancient One: An Inca Initiation, The Ancient One at the Sacred Lake, and Drawing the Veil of the Visible Darkness.
Antón was born in the township of Urabamba (near Cusco), Peru. He majored in Agronomy at La Plata University in Argentina and finished his studies at the Monastic University of Moravia, in Peru.
He worked as General Manager of Panamericana Television in Cusco, for 16 years. He also served as a councilman for the Mayor's Office in Cusco until 1984, when he devoted his life to philanthropic service.
In 1989, he opened the Samana Wasi Center together with his wife Regia Astete Victoria, making it a home and real family for abandoned children and elders in Peru.
A Call to Action
Samana Wasi is currently in great need of operating and capital development funds. Capital improvements are greatly needed in the form of basic renovation of the existing buildings and infrastructure; including the water supply, heating, lighting, food storage, kitchen, farming, and building construction tools and equipment. All financial support received go toward continuing the educational development of the youth and elderly who live in Samana Wasi including basic living needs, health, and well-being.
To make your contribution visit Samana Wasi today!
Book One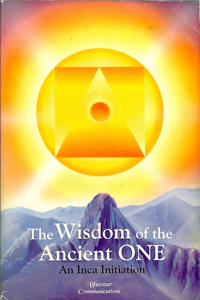 Description: Learn how Antón received his initiation into the Ancient Inca Tradition. It this first book to ever document ancient Inca wisdom and knowledge, he shares is story in a riveting tell about his personal journey into his own ancient tradition.
English: The Wisdom of the Ancient One: An Inca Initiation
Spanish: Available from Samana Wasi
Review: Discovering Universal Truth
Website: Samana Wasi, Andean CosmoVision
---
Book Two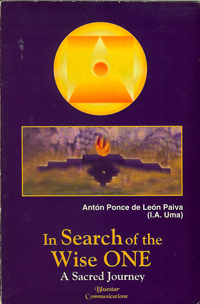 Description: In this second book Antón continues to tell his story. He learned in book one that he must embrace his life's purpose, which is to be a spiritual leader of Samana Wasi, a center based on the wisdom of his teaches and a refuge for homeless children and elderly in Peru.
English: In Search of the Wise One: A Sacred Journey
Spanish: Available from Samana Wasi
Review: Living a Non-Ascetic Life
Website: Samana Wasi, Andean CosmoVision