Partner
---
Partnership allows us to build a shared solution that will benefit your organization or business, while providing educational and career development opportunities to students enrolled in one of our academic programs. OT Academy offers several ways in which individuals, businesses, and educational organizations can give back by extending their reach to our growing student population and growing and broad audience across the Internet.
Through our Oracle Partnership Program you can reach large numbers of students and social learning users, build brand awareness, and generate new business leads through our service option programs. Together we can contribute to the success of students striving to make their mark in the world and be of positive influence for themselves and others.
An Oracle Partner gains by building their brand across different demographic groups, contribute to the learning and development of students in our programs, and receive full access to our creative team who focus on creating impressive and compelling social media campaigns to promote your business, brand, product, website, and services.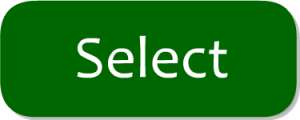 Be a Partner
By leveraging our learning programs, technology platforms, and Internet marketing strategies, a partner gains by exchanging links with us to promote and market their brand product, or service, establishing an affiliation with us to generate additional revenue, or by being a professional resource to students. Help promote, maintain, and build a collaborative educational environment where students achieve academic success and receive access to real business opportunities.