Unleashing Your Creative Power
---
This show aired September 25, 2010
[audio:https://oraclesoftruth.org/wp-content/uploads/2010/09/Unleashing-Your-Creative-Power-with-Guest-Host-Lanaia-Lee-Sep-252010.mp3|titles=Unleashing Your Creative Power with Guest Host Lanaia Lee – Sep 25,2010]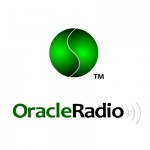 Episode 28: Unleashing Your Creative Power with Guest Host Lanaia Lee
Has your creativity hit a stagnation point? Are you having a hard time unleashing your potential because of everyday issues and problems you may be faced with? Learn to unleash your creative power as Shinshuri and Summey had an empowering dialogue with Lanaia Lee. Lanaia is an aspiring author who has had her share of life challenges only to pick herself up, dust herself off, and excel to new heights.
What is your creative expression or talent? How do you express yourself creatively? There are numerous ways in which you can manifest your creativity. How you share a piece of yourself with the world will be the difference in how we experience life collectively. Each of us are a piece of the creative expression manifesting in all of life. How will you leave your mark? What contribution will you make? In this show, the host and co-host dialogues with Lanaia about her writing style, story lines, plots, characters, creativity, and suspense expressed in her books. Her creative expression blends historical and modern facts with mythology.
"I love blending historical fiction with modern day fantasy," says Lee. "It's a challenge to incorporate the great mysteries and legends of the past into a well-woven story in the present."
Of Atlantis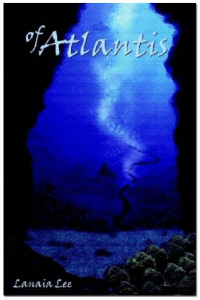 Of Atlantis is the first of five books in a series. In this epic tale, King Lionus returns victorious from yet another war among the countries of the continent of Atlantis. He has been led to believe a false tale of his wife's infidelity and turns against her, driving him slowly into debauchery and decline. Loyal to the end, Cheris, endures his alienation and resentment while nurturing her son, Archimedes, from his childhood until he is crowned king, marries and has children of his own. Cheris, accepts her celibate and loveless marriage out of a duty to her subjects and to Archimedes, her only child who she values more than life itself.
When Uric, a trusted adviser to King Lionus proves to be Archimedes' archenemy, political turmoil ensues and the constant threat of war could tear Atlantis apart and bring devastation to mankind. Uric, too, has tremendous powers but those powers must be continually fed or he will die. He knows and covets the true strength of the enduring powers of Archimedes who has long suspected Uric's evil tendencies. Eventually, Archimedes will come face to face with Uric's demonic character – but who will survive to play instrumental roles in major historical events through the centuries?
Skulls of Salvation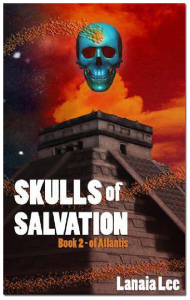 Skulls of Salvation follows Damien, successor to the powerful Archimedes, and his wife, Ionna as the battle against the forces of evil that threaten to end civilization as we know it. Determined to find three of the missing crystal skulls of Belize which offer the only hope to preventing the completion of the doomsday prophecy of the Mayans, they must first defeat a age-old enemy, Uric, whose relentless quest threatens to take mankind to its final destruction on December 21, 2012.
Through rugged rain forests, Mayan ruins and underground caverns, they forge onward. Will they succeed? Find out!
Prey of the Scavenger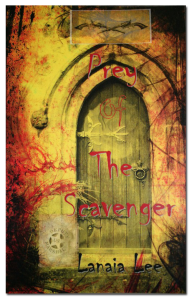 Prey of the Scavenger, is about an insidious, evil killer who is roaming around town looking for human sacrifices. He slaughters his victims and taunts the homicide squad. It's up to Dereck and Dwayne to police investigators to bring him to justice. With the help of a FBI Profiler named Charlene, they begin to unravel the clues, but each advance brings another unexpected twist in the investigation. Lanaia takes a new approach in her writing style and writes an new psychological thriller. A cliff hanger till the end, this book will keep you turning pages with eager anticipation!
Creative Writing Techniques
Creative expression is a talent that everyone has. The challenge is finding your creative voice, whether it be for poetry, novels, illustrations, art, or music. You have the ability within to generate new creative expressions. Most people struggle with overcoming feelings and thoughts of not having enough time in a given day to actively follow their creative passions. There are many techniques a person can draw from to assist with being more creative and expressive.
Personal discovery of your unique gift is all it takes to really open up and allow your creativity to flourish from within. Be encouraged to make time for what you are passionate about. Take action to manifest your creative expressions and you will naturally down play fears and doubts about time management. There is always enough time if you have a desire to manifest what you want. Just do it!