Shinshuri Talks with Leah Young Producer of WLOVE
---
This interview aired on September 2, 2010
[audio:https://oraclesoftruth.org/wp-content/uploads/2010/09/Tamme_McCowin_WLOVE.mp3]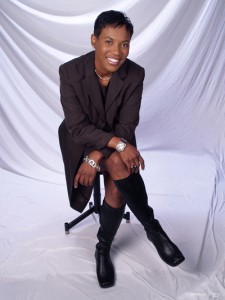 What would the world look like if every person were to awaken to his or her greatest potential? What will it take for you to really transform yourself and be at cause to transform the world around you?
We are all potential exemplars for world transformation. All of us play an active role in the co-creative process of life and the advancement of our own physical and spiritual well-being. Are you unconsciously, consciously, or superconsciously living your life?
These are some of the most important questions you can ask yourself. In other words, are you an active participant out on the stage of life making a difference each day or are you sitting or standing on the side lines watching others play with grace and easy only pondering the possibilities of what you could be doing?
Don't be content with where you are. There is always room for more. More growth, more energy, more love, more giving, more wealth, more happiness, more luminosity, more peace, and in the words of Leah Young "more of your beautiful self". Don't be complacent. Get in action! You are the only roadblock to your greatest success.
Be of selfless service first. As an outgrowth from this space of awareness, abundance will flow naturally.

~Shinshuri
Refresh Your Potential
The road to transformation starts with you. You have to awaken to your own greatness and have it be a positive force in your life before you can touch, move, and inspire others. Being a transformational leader is simple. But, it requires your sincere devotion to yourself and your life purpose. Then, your light will illuminate more for others to see.
Once you open yourself up to deeper more profound healing from the depths of your soul and spirit, you will be at a new place. This new place is where you can refresh your potential. Refreshing your potential refers to the transformation that you will experience when your soul opens up to higher levels of consciousness and establishes a connection between, intelligence, spiritual essence, and human capability. You are destined for greatness. You are a living force of divine inspiration and manifestation.
Selfless Service
Education is your birth right. Information and knowledge is a public commodity. No one owns it. What would the world look like for everyone if we were all at cause to manifest a new kind of educational experience where everyone has access to a quality higher education regardless of their ability to pay? What type of life experience would we manifest if all of us were working and contributing to a world system where everyone was able to be fulfilled in their own individual life experiences. Selfless service refers to the intention you put forth from the heart to allow altruism to flourish and be experienced for the greater whole of humanity first. Be of selfless service first. As an outgrowth from this space of awareness, abundance will flow naturally.
Oneness
There is only one of us! I am a reflection of you regardless of my present individual human form or condition. While each of us have different characteristics and attributes used to identify us. The identity (labels and categories) used to classify each of us is only a name or word to describe our human form. I am not my identity and neither are you. We are more than our physical human form called the body. The real question is who are you, why are you here, and where are we going?
Listen to the Interview Archive

To learn more about Shinshuri's experience, personal expression of truth, philanthropic business model for education, and universal truth listen to the archived show where she openly discusses the events leading to her angelical moment and personal transformation and the role we all must play to manifest our greatest vision for a unified world with Leah Young producer of Women Living on the Verge of Evolution International Convocation.
She also explains how divine source works with her to continuously expand her conscious, unleash her life purpose as a positive force for education, and maintain an open and constant connection with all of life.