Navigate Your Comeback
---
This show aired October 4th & 6th, 2010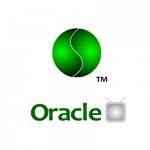 Shinshuri interviews Kenneth Young host of the Comeback Corner about his powerful personal transformation tool called the Comeback Compass. Have you gotten lost or set back?
Do you need a way to reinvent yourself? Kenneth Young knows what you need. A comeback. Everyone has personal life dramas, devastating events, or negative experiences that occur in life that can be debilitating to one's spiritual growth and development.
These events and life occurrences can happen at anytime and under any circumstance. Most of the time we are not prepared for the event or experience and it can leave us in emotional turmoil or spiritual duress. Watch the show to "recover your vision, ignite your passion, and produce results".
K.Y.'s Comeback Corner
Kenneth Young knows all to well what it takes and mean to make a comeback. Everyone has had some type of setback, hardship, peril, disaster, dire situation or trauma in their life. The road to recovery and personal healing begin with you. Your willingness to stand in the space of being lost will liberate you and set you on a transformation path to recovery.
A setback is just an opportunity for a comeback! ~ Kenneth Young
The Comeback Compass
The Comeback Compass is a six step process to assist you with making a comeback. Each step in the compass allows you to redefine yourself and set a vision for your future.
Get Lost – Getting lost is more about people admitting that they are lost. Similar to being a passenger in a car where you may ask the driver, "are you lost?" and he or she says, "I am not lost" while all the time still not getting to their destination. There is a release once the person says, "I am lost."
Be Lost – Being lost is more about a person accepting that he or she is lost without blame, shame, etc. Being lost is simply dealing with the fact that you are lost and allow the feeling to just be.
Pick a Star – Pick a star relates to seaman and navigation. All sailors use the stars to help them get to their destination. Picking/creating a star is the opportunity to set a future distinct from the past or present but based in the future.
Plot the Dots – Plot the dots is where you stand in the completion of your star/goal and plot the steps starting with the completion point and map a course back where your are now.
Create a Team – Create a team is where you enlist a mastermind group that is committed to your success and can support you through the hard times.
Mentor Someone – Acknowledge, complete, celebrate and mentor someone. There is always movement when someone takes on a project, it is important to acknowledge and celebrate your accomplishment then mentor someone to help them along the path to their greatest success.