OracleTV: Finding Our Lost Brethren, Part 1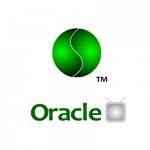 Shinshuri interviews Glory Vernon an ordained Priestess of the Temple of Isis of Los Angeles and founderess of The Living Muse, a spiritual organization dedicated to wellness through metaphysical exploration and creativity. As an intuitive healer and Reiki practitioner, she shares her insight and wisdom also a follower of the Wiccan belief, Practical Magika and tarot card reading.
The host also dialogues with a couple of Glory's witch friends who also practice witchcraft and the sacred art of the Wiccan Belief System.
Show URL: OracleTV Show Page
Show Times: 6:00PM PST/7:00PM MST/8:00PM CST/9:00PM EST