Making Arcane Mysteries Current and Accessible
---
This show aired on November 8, 2010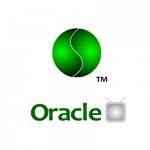 We have all pondered the questions: Who am I? Why am I here? Where are we going? Shinshuri interviews Etta Jackson about her book Understanding Your Choice. Did you know you made a choice to be here? You chose to forget why you came. Learn why you made the choice, how you can understand your choice, and what we can do to get back in alignment with the whole of creation.
The arcane mysteries of the universe are apart of the akashic records. The wisdom and knowledge of who we are has been with us for eons. Few avatars know about the mysteries because the message has been encoded and distributed across the worlds belief systems. At the same time, the worlds belief systems have been diluted with religious dogma. The message of Understanding Your Choice presents these arcane mysteries in a clear and understandable format that makes it easy for anyone to access, read, and apply the knowledge in his or her life everyday.
Understanding Your Choice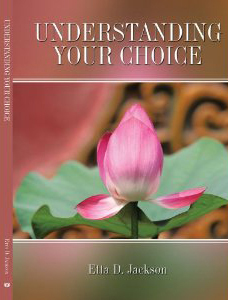 We are all children in a strange and distant land. A world, however, of our own choice and making. A world that we believe is real due to the anatomy of our human senses. We are only travelers here. We are all manifesting the experiences and lessons of the Prodigal's Son. The wisdom of the book Understanding Your Choice holds the key to our liberation.
The parable begins with a young man, the younger of two sons, who asks his father to give him his share of the estate. The parable continues by describing how the younger son travels to a distant country and wastes all his money in wild living. It is important to remember that the son left of his own volition.
He needed to know more, to experience more so the Father supported his request. When he had depleted his supply of gold and the famine strikes, he becomes desperately poor and is forced to take work as a swineherd. When he reaches the point of envying the pigs he is looking after, he finally comes to his senses. He realized that money could not sustain him at the level of the soul and so he began his journey back to a place of true sustenance.
When he came to himself he said, how many hired servants of my Father's have bread enough to spare, and I'm dying with hunger! I will get up and go to my father, and will tell him, Father, I have sinned against heaven, and in your sight. I am no more worthy to be called your son. Make me as one of your hired servants. He arose, and came to his father. But while he was still far off, his father saw him, and was moved with compassion, and ran, and fell on his neck, and kissed him.

~Luke 15:17-20
The son does not even have time to finish his rehearsed speech, since the Father calls for his servants to dress him in a fine robe, a ring, and sandals, and slaughter the fattened calf for a celebratory meal. The older son, who was at work in the fields, hears the sound of celebration, and is told about the return of his younger brother. He is not impressed, and becomes angry.
He became angry because his younger brother had the courage to leave home to make himself vulnerable in the world of strangers. The Father knew the treasure he was returning with – a much-expanded consciousness, which the older son did not have by choosing to stay home. The wisdom, knowledge and understanding the prodigal son gained was far more precious that the literal gold he left home with
He answered his Father, Behold, these many years I have served you, and I never disobeyed a commandment of yours, but you never gave me a goat that I might celebrate with my friends. But when this, your son, came, who has devoured your living with prostitutes, you killed the fattened calf for him.

~Luke 15:29-30
The parable concludes with the Father explaining that because the younger son had returned, in a sense, from the dead, celebration was necessary:
But it was appropriate to celebrate and be glad, for this, your brother, was dead, and is alive again. He was lost, and is found.

~Luke 15:32
Arcane Wisdom Made Simple
The wisdom of ancient knowledge is with us now. It has always been with us distributed throughout the worlds belief systems. These arcane mysteries explain the reason for our choice to come to planet Earth and what we can do to live as awakened conscious beings. This can only happen when we are able to make correct interpretation and meaning of our life experiences.
The Arcane teachings explain, that it was not until the Prodigal Son came to himself which symbolized a flash of insight into the whole process of his journey that he symbolically reversed his steps and began his journey Home. This is the place where humanity currently stands. I might add, this story of the Prodigal Son is one of the most profound since it answers all the most profound questions of humanity's involution and now his evolution while answering the most essential philosophical questions:
Who Am I?
Why Did I Come Here?
What Am I doing Here?
Where Am I Going?
The information has been hidden in the oracles and doctrines of each belief system not because it was being kept from mankind, but because he had not made himself ready to see and to hear it. The Age of Pisces just ended, did that, prepare us emotionally and mentally to now be ready for the revelations of the most ancient knowledge, which is all about YOU! In the past it was only revealed to those individuals in history who diligently sought to uncover and use the wisdom of the ages in his or her life to learn, remember, manifest, and evolve consciously and spiritually. Today, we are being given these ancient secrets because we have gotten past our own illusory projections,which have kept us cut-off from our natural inheritance – we are now ready, we have demonstrated that we are now adult enough to part veil of illusion and to uncover our lost heritage.
Watch the Full Interview Archive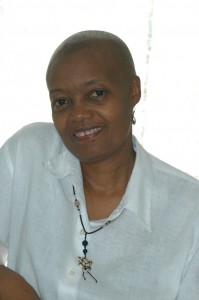 To learn more about Etta Jackson visit her website Arvesta Communications. You may also listen to the archived show here where she discusses the meaning of your choice, why you made it, and how you can awaken to our collective life purpose. If you missed the live show, take time to view this powerful and engaging dialogue.