OracleTV: Making Arcane Mysteries Current and Accessible with Etta Jackson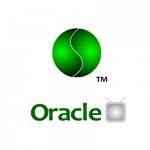 We have all wondered or pondered the question who am I? Why we are here? ans where are we going? Join Shinshuri as she interviews Etta Jackson about her book Understanding Your Choice. You made a choice to be here. You choice to forget why you came.
Come learn why you may the choice, what you can do to understand your place in the universe and what we are can do to get back in alignment with the whole of creation.
Show URL: OracleTV Show Page
Show Times: 6:00PM PST/7:00PM MST/8:00PM CST/9:00PM EST