OracleTV: Finding Your Authentic Blueprint with Laurie Polinski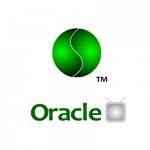 Are you stumbling in the dark? Light your pathway when the road to freedom, success, and purpose seems dim. Join Shinshuri as she interviews Laurie Polinski about the CORE Map personality index to help you discover your true life blueprint.
Join the live discussion to connect, share, communicate, learn, and share your viewpoints and perspectives with the Oracle Learning Community!
Show URL: OracleTV Show Page
Show Times: 6:00PM PST/7:00PM MST/8:00PM CST/9:00PM EST