OracleRadio: Beyond the Rhetoric, Part 2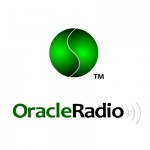 Universal truth is cosmic. It is not confined by religious rhetoric or dogmatic undertones. It is an expression of love in a single life form. Can you handle truth expressed in multiple forms? Even when truth does not seem to align with what you think you know, are you willing to integrate the power of one.
Join the live discussion to connect, share, communicate, learn, and share your viewpoints and perspectives with the Oracle Learning Community!
PRE-SHOW VIDEO BROADCAST
Show URL: OracleRadio Show Page
Show Times: 10:30AM PST/11:30AM MST/12:30PM CST/1:30PM EST
LIVE TALKSHOW
Show URL: www.blogtalkradio.com/oracleradio
Show Times: 11:00AM PST/12:00PM MST/1:00PM CST/2:00PM EST
Call-in Number: (347) 633-9540