OracleRadio: Energy Etiquette with Guest Host Sheryl Lynn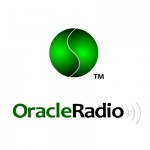 What is energy etiquette? Why is it important? Why should you be concerned with how to apply it effectively in your daily living? Join Shinshuri as she interviews Sheryl Lynn and learn just what energy etiquette is all about.
Join the live discussion to connect, share, communicate, learn, and share your viewpoints and perspectives with the Oracle Learning Community!
PRE-SHOW VIDEO BROADCAST
Show URL: OracleRadio Show Page
Show Times: 10:30AM PST/11:30AM MST/12:30PM CST/1:30PM EST
LIVE TALKSHOW
Show URL: www.blogtalkradio.com/oracleradio
Show Times: 11:00AM PST/12:00PM MST/1:00PM CST/2:00PM EST
Call-in Number: (347) 633-9540