OracleRadio: I Am the Guru and You are Too!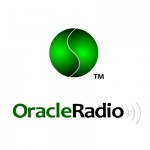 Spiritual materialism is rampant everywhere. Who owns knowledge, wisdom, and truth? Information and knowledge is channeled through from higher realms to lower ones. Everyone is a channel whether they know it and use it or not.
Join the live discussion to connect, share, communicate, learn, and share your viewpoints and perspectives with the Oracle Learning Community!
PRE-SHOW VIDEO BROADCAST
Show URL: OracleRadio Show Page
Show Times: 10:30AM PST/11:30AM MST/12:30PM CST/1:30PM EST
LIVE TALKSHOW
Show URL: www.blogtalkradio.com/oracleradio
Show Times: 11:00AM PST/12:00PM MST/1:00PM CST/2:00PM EST
Call-in Number: (347) 633-9540