We offer a College Readiness program to assist individuals with preparing for advanced vocational learning. | Go to My Account
This program is designed to ensure that students are well prepared and ready for the experience of college life and the social and academic responsibilities of earning a program certificate or going on to attain an advanced degree.
Students must complete the College Readiness assessments at the time of enrollment. A student who does not attain a minimum 80% score on the assessments must complete one or more eCourses in the program before starting their full vocational program.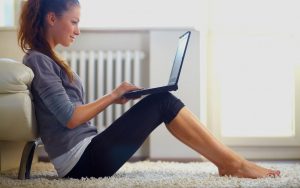 | Code | eCourse | eModule | eClass | CEUs |
| --- | --- | --- | --- | --- |
| CR100 | English Language Arts Readiness | 1 | 7 | 3 |
| CR101 | Mathematics Readiness | 1 | 7 | 3 |
| CR102 | Information Literacy Readiness | 1 | 7 | 3 |
| | | | | |
| | Total | 3 | 21 | 9 |
Aptitude Readiness
Aptitude Readiness is central to being ready for college level work. College readiness and preparation focuses on Common Core Standards. The Common Core State Standards are a clear set of shared goals and expectations for the knowledge and skills students need in English language arts and mathematics at each grade level so they can be prepared to succeed in college, career, and life. Our Aptitude Readiness Assessment complies with the National Common Core State Standards published by the Common Core State Standards Initiative.
Information Literacy
Information Literacy is a set of abilities requiring individuals to recognize when information is needed and how to locate, evaluate, and use information. Information literacy is also increasingly important in the contemporary environment of rapid technological change and proliferating information resources. Our Information Literacy Assessment complies with the Information Literacy Competency Standards published by the Association of Colleges & Research Libraries.