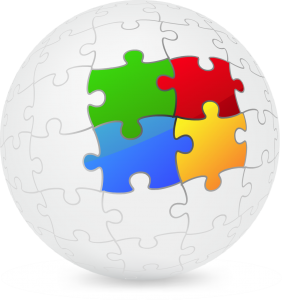 Here at OT Academy our goal is to leverage our educational technology platforms and partnerships to help you reach your goals. We provide professional services while giving our members and students an opportunity to develop, grow, lead, and contribute by being of selfless service.
We offer several ways to be of selfless service: donations, partnerships, promotions, sponsorships, and volunteer opportunities. Each service level option demonstrates our commitment to your success. Whether you are a donor, partner, promoter, sponsor, volunteer, member, or student we have a solution tailored just for you.
Selfless service is the true way to realize global prosperity!
A contribution to your own success supports and helps others. Select one of our service options below and make a valuable contribution today!

The value of your donation goes a long way to make college education affordable and accessible to everyone at little or no cost. Join us in this effort and make your financial contribution today! There are no limits to what we can do when we work together for one vision, one purpose, and one goal. Start with a personal donation from You to Us and be at cause to manifest a different kind of educational experience for yourself and others.

By leveraging our learning programs, technology platforms, and Internet marketing strategies, a partner gains by exchanging links with us to promote and market their brand product, or service, establishing an affiliation with us to generate additional revenue, or by being a professional resource to students. Help promote, maintain, and build a collaborative educational environment where students achieve academic success and receive access to real business opportunities.

We are focused on maximizing your success at a much lower cost. Promoters can promote their brand, product, or service with us on a monthly, quarterly, or annual basis with unlimited web impressions. That's right! There is no mistake here! We will run unlimited impressions for your brand, product, or service when you submit your media files along with your request to be a promoter.

A sponsor gains by building their brand across different demographic groups, contribute to the learning and development of students in our academic programs, and receive full access to our creative team who focus on creating impressive and compelling social media campaigns to promote your brand, products, and services. Select from several sponsorship levels, which include: Guest Sponsor, Oracle Radio Sponsor, Oracle TV Sponsor, eCourse Sponsor, Creative Sponsor, Enlighten Sponsor, and Technology Sponsor.

Be a part of a global movement for selfless service. There are several ways that you can make a contribution. Acts of selfless service extended to others here at OT Academy will benefit everyone. You can be of selfless service first by becoming a member. Then, complete our Volunteer Service Application form. Tell us more about who you are, what you want to be, and what you want to do in the community that will support your own personal leadership development as well as the personal leadership development of others.